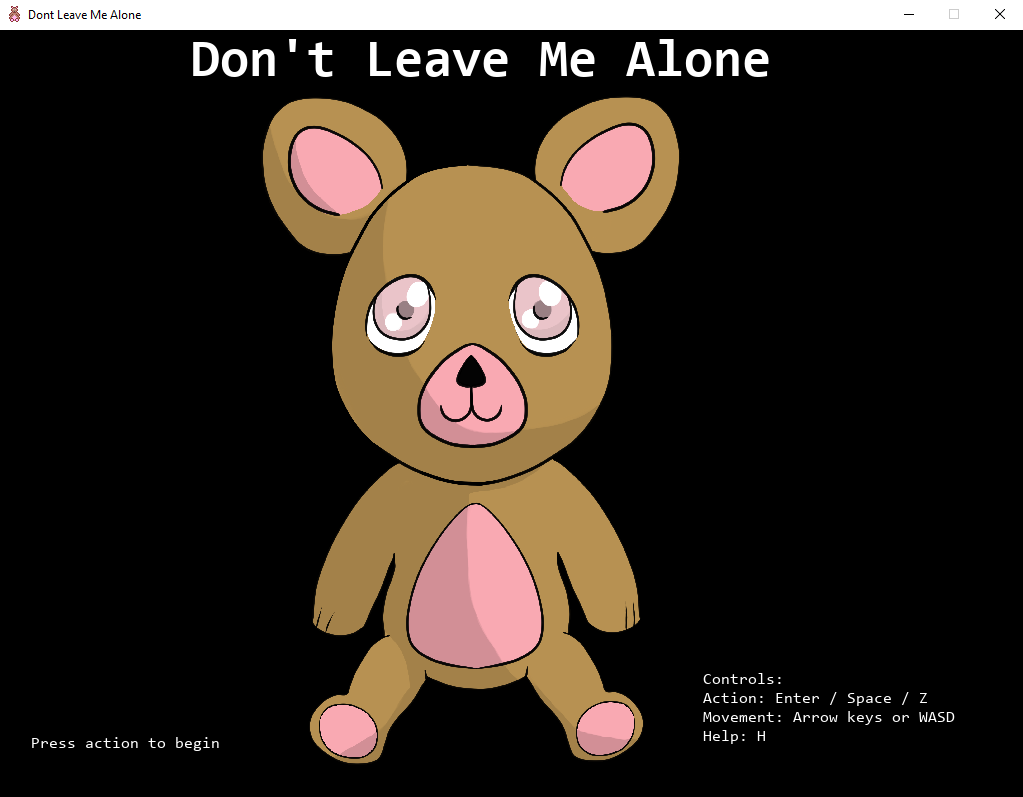 Don't Leave Me Alone
A downloadable game for Windows
What happens if a small child gets left home alone while a murderer just escaped from prison?
In Don't Leave Me Alone you play as Lucas. A young boy who was left home alone by his parents.
Whilst wandering through the house Lucas gets a phone call from a man with a deep voice. Telling him that he'd come and murder him.
What will you do, once the lights go out?

Warning: This game tackles sensitive subject, such as murder and abuse. Don't play this if you are easily scared. (No "typical" jump scares included)
Hint to find the secret skeleton room: Everyone needs some help when starting a game for the first time.

Don't Leave Me Alone is a Horror game created for the Scream Jam 2018.

The game was inspired by Found Horror Game 11.exe, Mad Father, Undertale and Lego Island 2 (for GBC).
Special thanks to Sir_Davin / Jonas for helping me with the soundtrack.
Another special thanks to Michael Mueller who made the start screen image and to all other people helping with the graphics and play testing!

Install instructions
Download the game. Unzip it and execute the executable.

Download